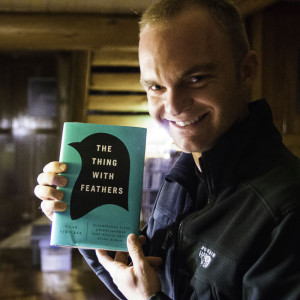 My new book "The Thing With Feathers" is out from Riverhead Books in New York. It's a collection of essays looking at the many surprising ways that birds and people are similar to each other. And it's already gotten a great review in the Wall Street Journal, which said:
He thinks like a biologist but writes like a poet, and one of the small pleasures of "The Thing With Feathers" is watching him distill empirical research into lyrical imagery.
You can read the whole review here, though a sign-on may be required. And you can buy the book on Amazon here.
I'm spending this spring traveling around the country to promote my book. Then in July, I get back aboard the Akademik Ioffe for a series of polar cruises around the Svalbard Archipelago of Norway. Polar bears!