Speaking Engagements
Noah is an energetic storyteller, known for the split-second humor, thoughtful reflections, and positive messages in his talks.
He is a popular keynote at universities, festivals, meetings, and private events across the U.S. and abroad. If you are interested in an appearance, please get in touch at noah.strycker@gmail.com. Noah tries to respond to every request.
"Noah's presentation was energetic, informative, and entertaining–amazing experiences with people and birds."
-Thomas Love, Linfield College
BIRDING WITHOUT BORDERS: AN EPIC WORLD BIG YEAR
In 2015, Noah became the first human to see more than half of the planet's bird species in a single year. Anything could have happened, and a lot did. He was scourged by blood-sucking leeches, suffered fevers and "Delhi Belly," skirted war zones, and had the time of his life. Birding on seven continents and carrying only a small backpack, Noah enlisted the enthusiastic support of local birders to tick more than 6,000 species, including Chinstrap Penguins in Antarctica, a Harpy Eagle in Brazil, and a long-lost owl in New Guinea. Rather than listing every last sighting, this entertaining presentation covers the funniest, weirdest, and most inspiring stories, as much about people as birds.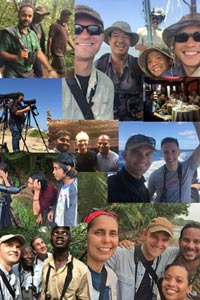 BIRD WORLD: INSIGHTS FOR HUMANS FROM THE WORLD OF BIRDS
Birds aren't people, but just how different are they from us? Approaching bird behavior from surprising angles, Noah explores the astonishing homing abilities of pigeons, extraordinary memories of nutcrackers, self-image in magpies, life-long loves of albatrosses, particle physics of starling flocks, and other mysteries—revealing why birds do what they do, and how we can relate. The behaviors of birds are often closer than they seem, with distinct personalities, emotions, and intelligence. And by studying them, we can sometimes reflect on our own, parallel experiences. Noah brings together cutting-edge science, personal stories, and a dash of philosophy to illuminate the lives of birds.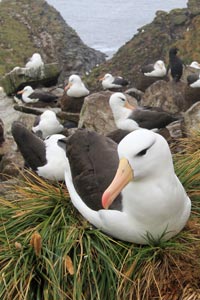 AMONG PENGUINS: LIFE BELOW ZERO
What is it like to spend three months in a colony of 300,000 penguins—with no fresh food or shower, living in a tiny tent in Antarctica? Noah spins tales from the end of the world, delving into the things you don't typically see on nature documentaries: thousand-year-old penguin mummies, how to catch a baby penguin, and the wonders of the pee bottle. Months after graduating with his undergraduate degree, Noah was helicoptered into a remote Antarctic field camp as part of a long-term research study on Adélie Penguins. He soon found himself caught by the great allure of Antarctica—where life is distilled into necessities and incredible moments.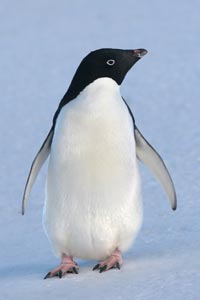 Biggest Week in American Birding, Black Swamp Observatory, Ohio
Bird Protection Quebec, Montreal, Canada
Birding and Blues Festival, Pacific City, Oregon
Central Valley Birding Symposium, Stockton, California
Chicago Ornithological Society, Chicago, Illinois
Cornell Lab of Ornithology, Ithaca, New York
Ding Darling NWR, Sanibel Island, Florida
Eckerd College, St Petersburg, Florida
Eugene Natural History Society, Eugene, Oregon
Galt Winter Bird Festival, Galt, California
Georgia Ornithological Society, Jekyll Island, Georgia
Godwit Days, Arcata, California
Great Adirondack Birding Celebration, Paul Smiths, New York
Great Salt Lake Bird Festival, Farmington, Utah
Harney County Migratory Bird Festival, Burns, Oregon
Hawk Mountain Sanctuary, Kempton, Pennsylvania
Kachemak Bay Shorebird Festival, Homer, Alaska
Ladd Marsh Bird Festival, LaGrande, Oregon
Laredo Birding Festival, Laredo, Texas
Leavenworth Spring Bird Fest, Leavenworth, Washington
Leica Store Miami Exhibition, Miami, Florida
Leica Store Bellevue Exhibition, Bellevue, Washington
Linfield College, McMinnville, Oregon
Linnaean Society, American Museum of Natural History, New York
Mississippi Ornithological Society, Buloxi, Mississippi
Monte Vista Crane Festival, San Luis Valley, Colorado
New River Birding and Nature Festival, Fayette County, West Virginia
Olympic Peninsula Birdfest, Sequim, Washington
Oregon Shorebird Festival, Charleston, Oregon
Oregon State University, Corvallis, Oregon
Othello Sandhill Crane Festival, Othello, Washington
Rio Grande Valley Birding Festival, Harlingen, Texas
Stikine River Birding Festival, Wrangell, Alaska
TEDx Salem, Salem, Oregon
Three Rivers Birding Club, Pittsburgh, Pennsylvania
Verde Valley Birding and Nature Festival, Sedona, Arizona
Virginia Beach Winter Wildlife Festival, Virginia
Whooping Crane Festival, Port Aransas, Texas
Wings Over Water Northwest Birding Festival, Blaine, Washington
Wings Over Water Wildlife Festival, Hatteras, North Carolina
Winter Wings Festival, Klamath Falls, Oregon