Noah Strycker is a 32-year-old writer, photographer, and bird man based in Oregon.
In 2015, during a quest spanning 41 countries and all seven continents, he set a world record by seeing 6,042 species of birds – more than half the birds on Earth – in one year. Full Bio
Noah welcomes correspondence at noah.strycker@gmail.com
His books include: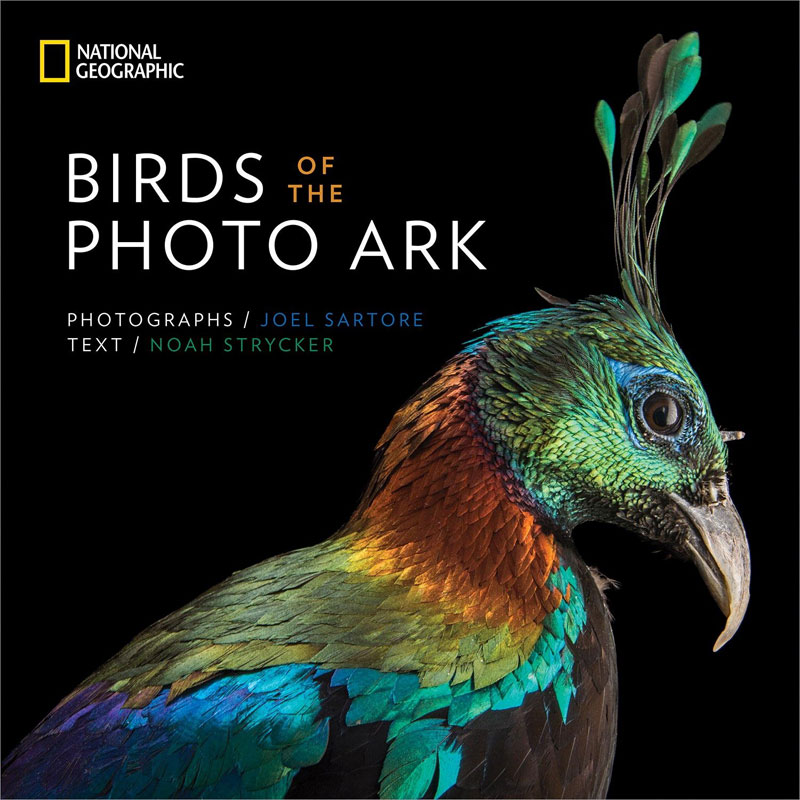 BIRDS OF THE PHOTO ARK, with images by National Geographic photographer Joel Sartore and text by Noah Strycker, is now in book stores everywhere.
This elegant book features hundreds of studio portraits of birds around the world, paired with essays about evolution, behavior, and conservation.
Learn more and order:
South Georgia to Cape Verde
Journey by ship to the most remote islands in the Atlantic Ocean, from Antarctic waters all the way to the tropics. This monthlong transect begins in Ushuaia, Argentina and ends at the island-nation of Cape Verde off West Africa. In between, you'll visit the Falklands, South Georgia, Tristan da Cunha, St Helena, and Ascension Island, with Noah and other ornithologists as well as historians, geologists, photographers, and a full expedition crew.
Mar 10-Apr 11, 2018 (33 days) | Itinerary and Details
Svalbard: Wildlife of the Arctic
Above Norway and about 550 miles from the North Pole lies Svalbard (also called Spitsbergen), a remote arctic archipelago packed with wildlife. Polar bears roam this icy landscape with walrus, reindeer, arctic fox, beluga and blue whales, and a variety of birds including the ghostly Ivory Gull. This will be Noah's fifth season in Svalbard, aboard a small ship called the Ocean Nova which accommodates a full expedition crew and 70 guests for trips lasting 9-13 days.
Four departures from June 4-July 14, 2018 | Itinerary and Details
Spend 11 days in the emerald-green heart of Central America! Costa Rica is home to hundreds of bird species and an incredible conservation ethic, from misty cloud forests to coastal jungles. On this trip, organized by National Geographic Expeditions, you will join Noah and knowledgeable local guides for a delightful week and a half of birding and adventure.
Jan 9-19, 2019 and Jan 30-Feb 9, 2019 | Itinerary and Details

Speaking Engagements
Noah is especially known for the humor, lively stories, and thoughtful reflections in his presentations, which celebrate the ways that birds unite and inspire us.
"Noah's presentation was a big hit for our capacity audience!"
-Andrew Rubenfeld, Linnaean Society of New York