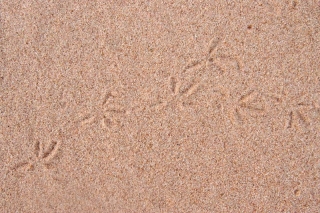 This afternoon the high temperature hit 107 degrees F (41.7 C), as usual, but everyone was sitting around on Easter Sunday, so it wasn't too bad. We spent the afternoon playing Cranium (a board game) in the air-conditioned office. And at least this holiday wasn't as hot as Christmas, which was a roasting 113 degrees F here (two months before I arrived); a bit different than the snowy Christmases back home!
Paul and two accomplices (er, the Easter Bunny) hid 87 chocolate eggs around the premises last night, in the research lab, in the kitchen, outside – and no doubt they'll be turning up for weeks. I shudder to think what 107-degree heat might do to a chocolate egg over such a long period; guess we'll find out soon enough. Meanwhile, every time I stumble across one, it makes a nice treat.
Easter is just beginning in the U.S. – have a good one!
https://noahstrycker.com/wp-content/uploads/2017/05/transparentblacksubheader.png
0
0
Noah Strycker
https://noahstrycker.com/wp-content/uploads/2017/05/transparentblacksubheader.png
Noah Strycker
2010-04-04 20:00:50
2010-04-04 20:13:49
Easter